We all know that designing the dream bathroom is not easy. You need to plan, organize, have a vision and purchase all the right things. In most of the cases, however, all those right things are either unavailable or don't go along with each other.
The goal for every homeowner is to build a bathroom that allows careful space planning and one that uses a mix of sophisticated materials, textures and proper lighting. Obviously, balance is the key here for making your dream bathroom a reality.
Below, we are listing all the steps you can take to transform your existing bathroom to the perfect one for your needs – or build a new one from scratch.
The first thing you need to do is think about the function of your bathroom – rather than seeing it as something that should only 'look good'. The secret of any perfect bathroom is the functionality. If it is not functional, everyone will suffer. So make sure to keep all of the functions in mind when choosing the sink, tub, shower, toilet as well as the other important pieces.
2. It's All In The Details
Believe it or not, the best way to achieve the dream bathroom experience is to invest in details. Since bathrooms are mostly dull, plain white and with things that we are already fond of, the best way to make yours lively and playful is to consider adding some great accessory sets, details and things that best combine beauty and function.
We hope that this list of top-rated bathroom accessories and sets will help you make the right decision.
3. Make Your Bathroom Relaxing
Creating a relaxing vibe is important for every bathroom, just like its functionality. Imagine entering your bathroom every time and feeling like you are entering a spa-like place where you can finally wash off and be yourself after a tough day at work.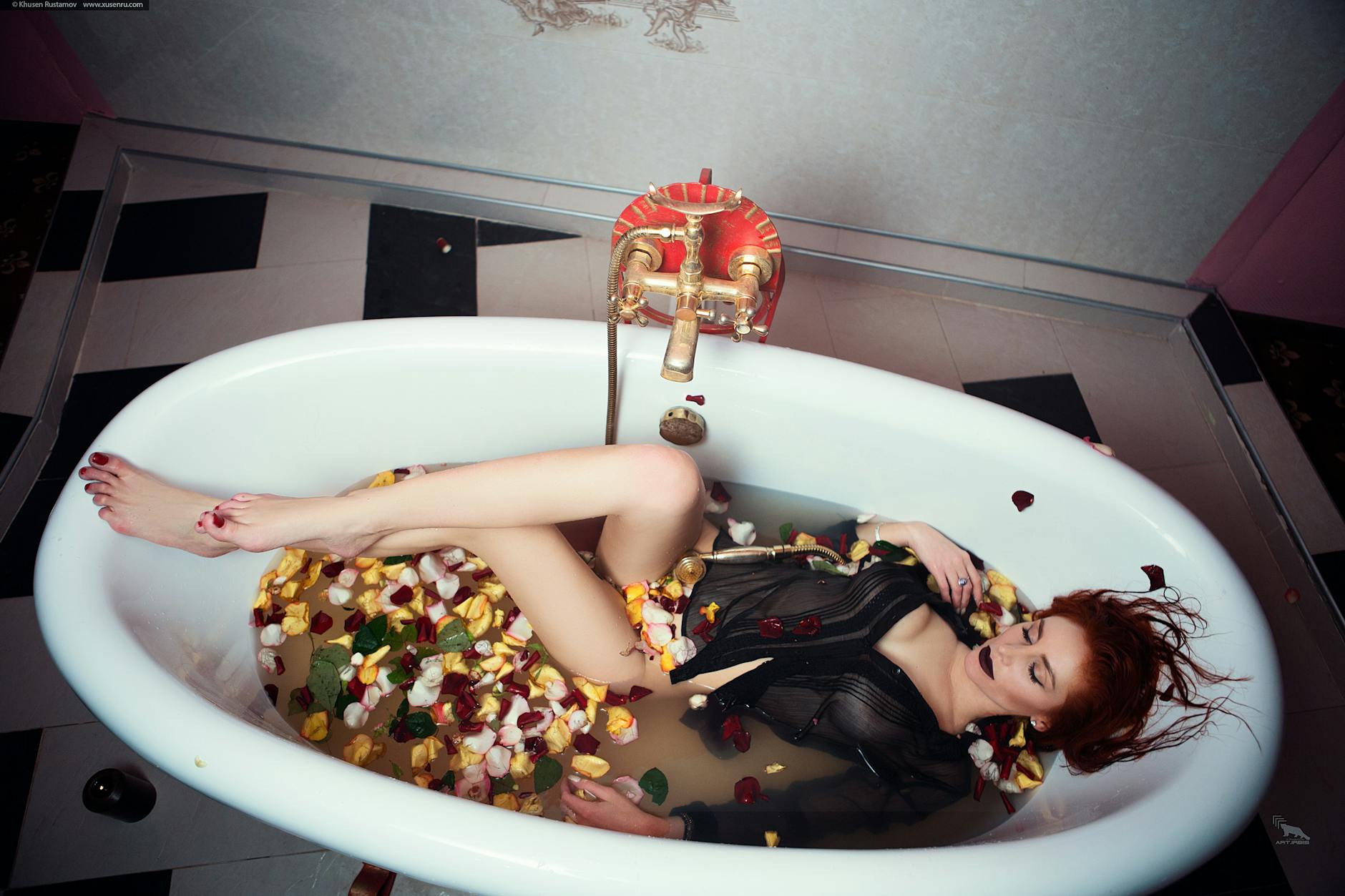 4. Get A Nice Bathroom Mirror
One of the first things we all do when entering a bathroom is looking at ourselves in the mirror, right?
Therefore, the mirror has an important function and needs to be carefully chosen. Aside from this, a great bathroom mirror can make or break your decor which is why you need to choose something that aligns with your cabinets, shower and walls.
We have compiled a list of the best bathroom mirrors – check it out by clicking on this link!
How do you want to feel when entering your bathroom?
By answering this question, you can definitely make a better decision when it comes to equipping the bathroom with all the things you need. More importantly, you can choose a motif for your bathroom. Whether it's one with bath and water or one that is fish-themed, make sure to choose something that you love.
6. Invest In A Spacious Medicine Cabinet
In most of the cases, bathrooms are small – yet they tend to have so many items which makes it hard to store things here and there. This is exactly why investing in a spacious medicine cabinet is a wise decision from the start. Not only you will have all the space you need for things like creams, deodorants, razors, cotton pads etc. – you will minimize the clutter in your bathroom and feel better every time you step in.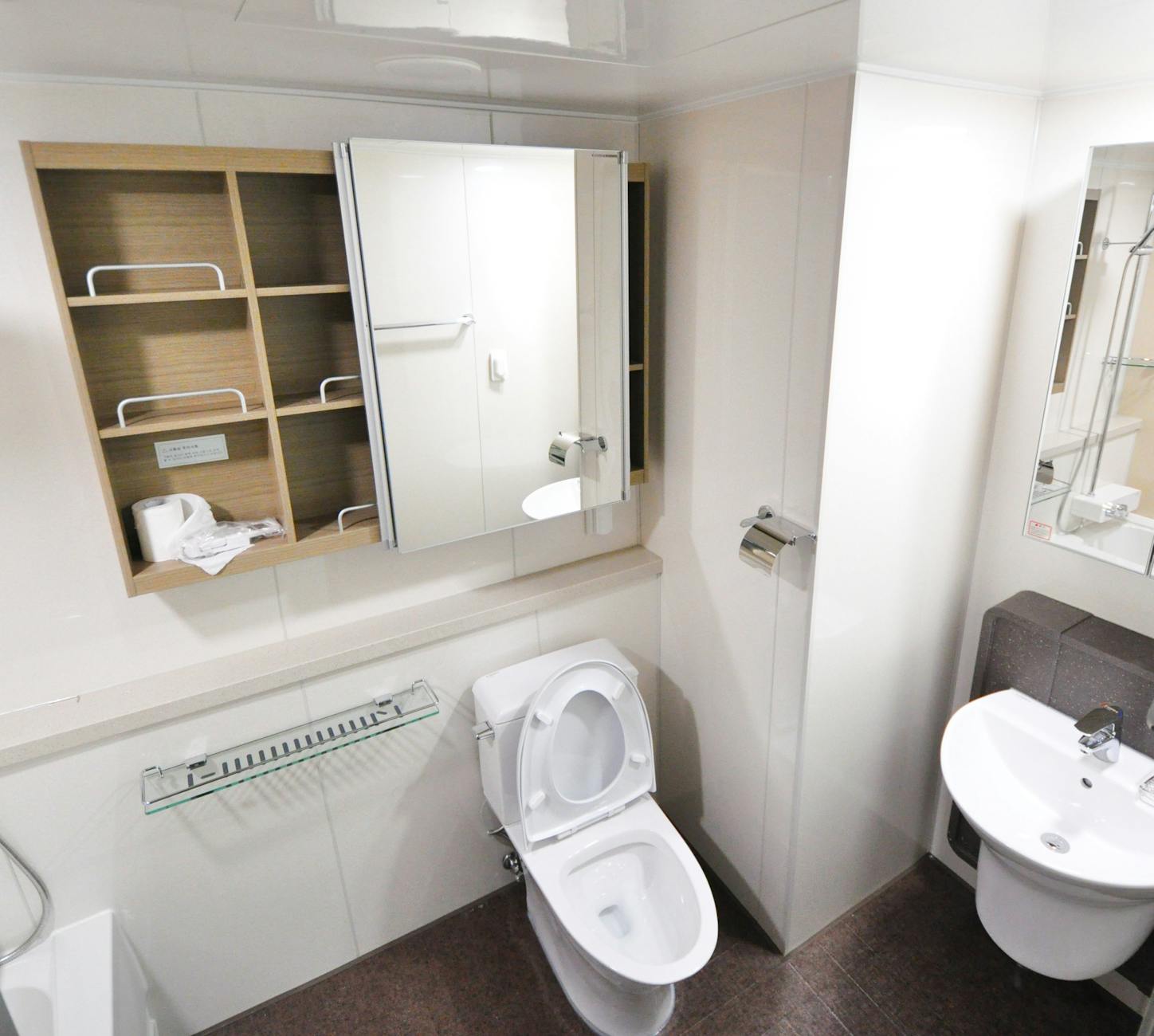 While we are at it, why not check out our guide to choosing the best medicine cabinets for your bathrooms?
Last but not the least is to know the pros and cons of every bathroom surface that you choose when selecting the products for your bath.
For example, the most common choices nowadays are tile and marble. However, only some homeowners know that they may not stand up to heavy water – or that they can be too honed and slippery.
8. Be Careful With Your Lighting
Choosing the right lighting is something that is critical in the bathroom. This is mostly because of the mirror as the focal point in your bathroom. So, keep in mind that fluorescent lighting casts a bluish tint – opposed to the yellowish radiance of incandescent bulbs.
Ideally, you should go for a combination of the lighting that best suits your walls and bathroom decor. In most of the cases, though, bright white light is a win-win.
In the end, it's true that the bathroom is one of the hardest-working spaces in the home. Our bathrooms are our sanctuaries and at the same time our workstations for preparing for the day ahead. As such, they are one of the most important rooms in every home.
This is why everyone should focus on building a bathroom that is functional, stylish and elegant – and not just putting a couple of fixtures and saying 'that will do'.
Have you decided how your bathroom is going to look?
Let us know in the comments!
Subscribe & Get The Latest News