Whether it's the weekend or you got a day off and reserved the time for a deep cleaning, you should know that cleaning is a process and not a single job. That said, there are so many things you should look out for and consider when cleaning your house fast.
The goal here is not to learn how to clean fast – but to learn how to be efficient when cleaning your house.
So, what is the game plan?
Below, we are listing all of the steps you need to make use of in order to deep clean your home in one day.
Step 1: Put on some great and lively music and start with the clutter
We all know that cleaning a home feels weird – and even weirder when there is no music on. Before you start, pause to put on some great music. As soon as you find your favorite playlist, start by decluttering each room as you go.
Start by picking up clutter in the form of things that  you don't use anymore. Say goodbye to the old magazines, newspapers, DVDs (we have online movies now), toys that your kids have outgrown, old computers etc. Turn off your light bulbs and fans before the dusting work.
Step 2: Organize Your Closets
Everyone has a closet they are afraid to open. If you have your own too, it's time to face your fears and start organizing. While you are at it, you can remove all the clothes that you don't wear (or the ones you wore when you were chubby/skinny) and start re-organizing things.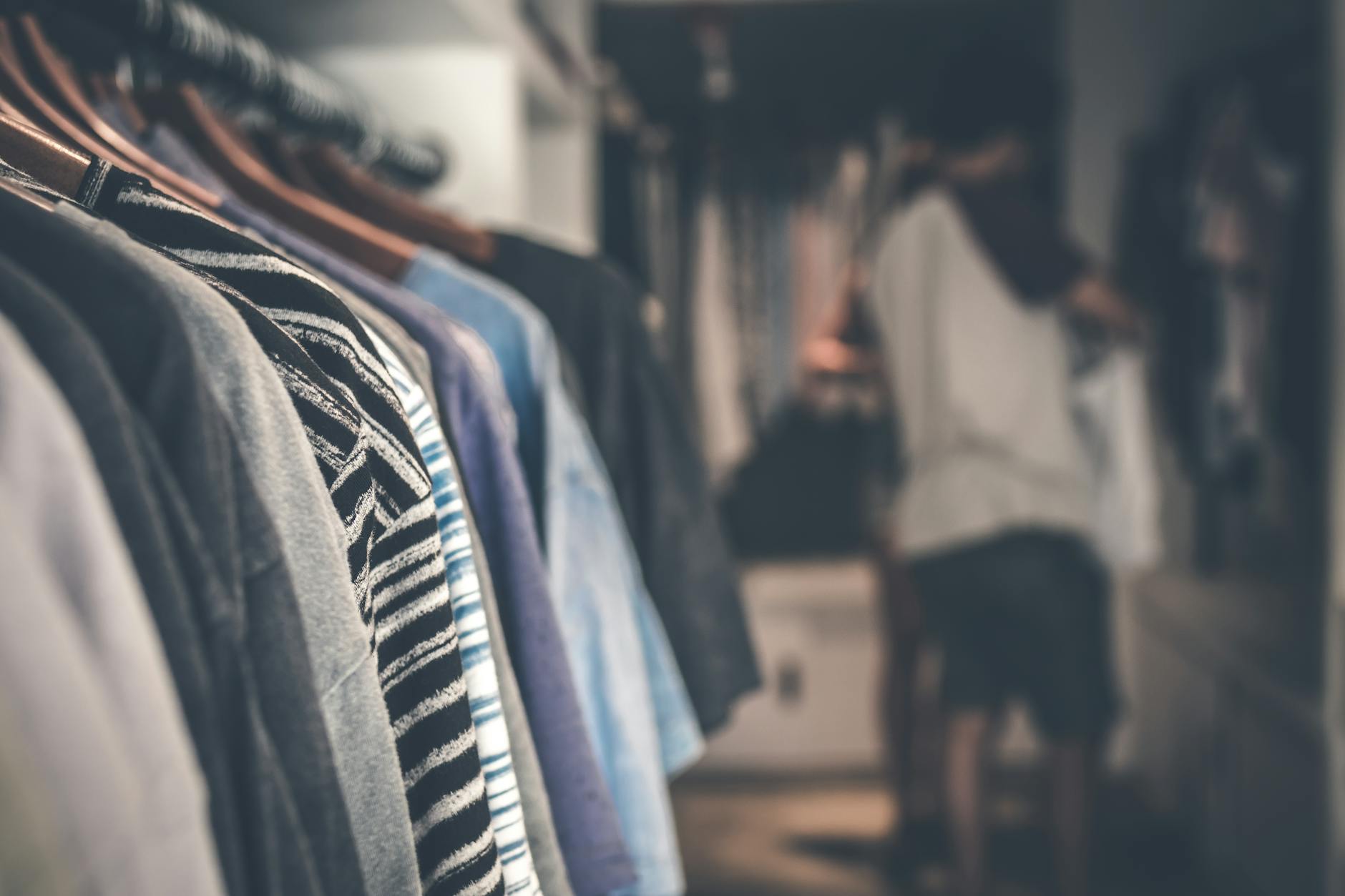 This will also help you create a plan about what to buy and what you are missing when it comes to apparel and accessories.
Step 3: Dust with microfiber cloths
Left to right, top to bottom. This is the direction in which you should start dusting. Use microfiber cloths and dust the place entirely. With dusting, you are lowering the allergens and improving the air quality in your house.
For slatted blinds, make sure to close them one way and dust – then close them the other and repeat the process. Don't forget the tops of your doors, fans, light fixtures, picture frames and knick-knacks.
Vacuuming is the next step of saying goodbye to the dust and dirt in your home. Once you finish dusting, it's time to pick up the dust from the floor with your vacuum cleaner. However, it's not just the floor you need to clean – you should use all attachments to also vacuum the upper part of your cabinets, upholstered furniture and other items (that are usually your afterthought). Oh and yes – you will definitely find many missing items. If you are lazy, you can even invest in a robot vacuum cleaner that will wander around your home and collect dust.
Don't have a reliable vacuum cleaner? Don't worry – all you need to do is visit this link and choose the best vacuum cleaner for your needs.
Step 5: Sweep, Mop And Treat Your Floors
Mopping and sweeping are equally important. Don't have a mopping set?
No worries – you can choose one from our list of the best mops, mop sets and floor cleaners.
When it comes to treating your floors right, it is important to learn how to make them look great with the right cleaning agent. For example, wooden floors can benefit from special floor care products such as waxes and pastes.
Step 6: Furniture Freshening
Every now and then, you need to give a proper cleaning and polishing treatment to your furniture. There are special agents, polish waxes and products for different types of furniture. If you recently cleaned your furniture, maybe you can go under it – and remove all the dirt that piled up over the past few months.
Tip: Don't forget your outdoor furniture too!
Your garden or backyard is another place that needs deep cleaning every now and then – or at least a full plan to reorganizing it. If you lack the tools, you can check our list of The Best Power Tools For Your Garden and start shopping.
If you have a pool, again, you should deep clean it as well. For that, you can check our reviews featuring the best pool cleaners and where to find them.
For the best results, make sure to repeat the same process in every room and treat every space equally or with more respect. For example, your kitchen and bathroom(s) need more of your attention when it comes to cleaning – so make sure to give it to them.
In most of the cases, one man or woman cannot do this type of cleaning in one day. If you manage(d) to, congratulations! And if you cannot do it, there is always the possibility of calling someone for a helping hand – or hiring a professional cleaning company.
Subscribe & Get The Latest News